**Free shipping on orders over $45.00. Use discount code :
45_Shipping

Memorial Day Sale! 20% off from now until 5/31!
customer reviews
This is amazing! It smells amazing and it works just amazing. I had to learn a little goes a long way. It has my tub, sinks, shower and even shower door just sparkling and so clean. I am glad I purchased because the harsh chemicals in these commercial cleaners were giving me and my family allergies. Thank you so much and we are forever customers! ??
I am so grateful I found this product. I wanted a laundry soap that was environmentally and socially responsible, I needed a soap that would get my clothes clean. With a newborn baby I've never done so much laundry...
Absolutely love the Laundry Soap. A little goes a long way, and it smells lovely.
I also feel so much better recycling this bag vs. the clunky big plastic detergents that I know are terrible for the environment. Highly recommend!!
This is now the only laundry soap I use! Its so pleasant smelling, not over powering, and doesnt leave any residue on my garments!
It has been years since Ive used a powder laundry detergent. At first I wasnt sure if I used enough (because the directions said only one scoop for large loads), so I used two scoops because I have extra large loads. Low and behold, my clothes came out stunningly clean! Even though they didnt have the typically strong & artificial fragrant smell that all the other chemically laced detergents have, they smelled naturally clean and fresh!!! I will definitely be buying more!!!
I have really sensitive skin and this is the perfect, gentle, natural detergent I've been looking for. It got out the dog smell from a blanket, too, so it's still powerful! I love the smell as well.
Over the last 18 months, keeping our homes and work environments clean and disinfected has never been more important. We...
Read More
​Like 2020, 2021 is a continuation highlighting the need for meaningful #allyship for small and black-owned businesses. The Green Laundress...
Read More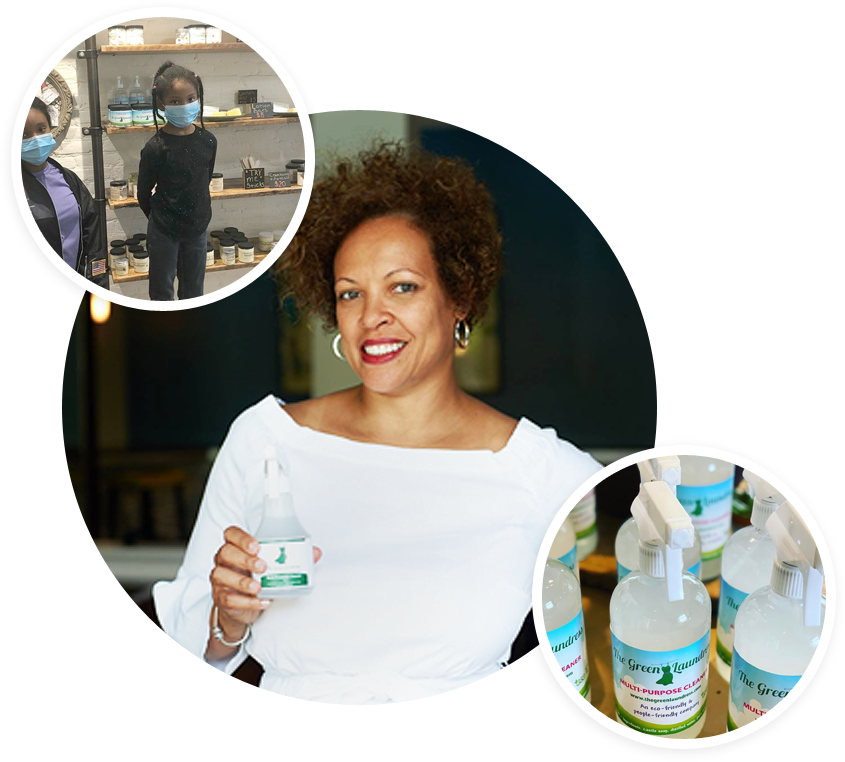 About US
I started developing cleaning products shortly after the birth of my daughter. As long as I can remember, she has always had very sensitive skin. You name it, I bought it! Unfortunately, we had very little success with commercial products so my journey to natural cleaning began.
I started researching and experimenting until I came up with the right combination of natural, non-toxic ingredients. My daughter still has sensitive skin but she is able to use the products with no problem.
Our products are eco- and people- friendly.

I look forward to making your home, school and office a little greener!
Yours truly,
The Green Laundress
READ MORE